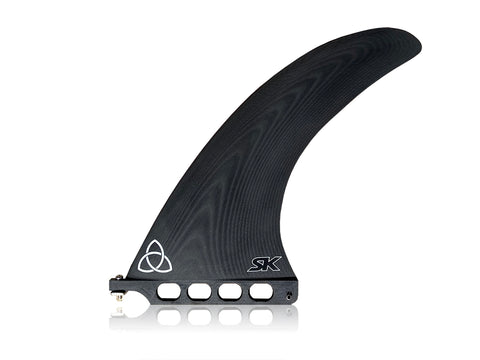 Stu Kenson Balance (9") - Apex
The Balance is Stu Kenson's signature single fin for logs.  
Great overall fin for single fin longboards, at 9.0" it has a great template for all conditions.

Base: 6.43"
Height: 9.0"
Area: 38.90 sq inch
Foil: SeriesIII

Add a pair of side bites for increased stability and control down the line.

Stu's signature fin is part of our line of Apex Series line.  Every fin is CNC cut from G10 fiberglass to insure precision foiling and ideal flex patterns.  This means increased response and higher performance in general.  
G10 is made by compressing layers of fiberglass and epoxy resin and baking it an autoclave to have the maximum strength of any fiberglass available.Learn more about the NVS Apex Series fins here.
---
We Also Recommend
---