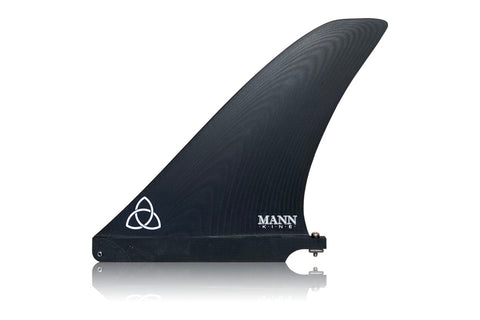 Mannkine Paddle Board - Apex
Dan Mann's preferred paddle board fin.  

Base: 8.18
Height: 8.21
Rake: 37.6 Degrees
Area: 40.24 square inch

The Mannkine paddle board fin is a race inspired fin designed by Dan Mann.  

The thin foil and G10 material give this fin speed and control with minimal drag, due in part to our SeriesIII foiling.  
---
We Also Recommend
---